I made a few scroll saw name puzzles recently and I thought I would show you how I make them.
(link to video on youtube https://youtu.be/s8K6HgG7Iv4)
First I create a new word document.  I then type in the name I want to cut and change the page orientation to landscape.  I then highlight the text set it to 250 pt, right click on it and select font.  Under the advanced menu I select condensed, and 30 pt.  You will have to adjust the amount you condense the font based upon the size and type of font used.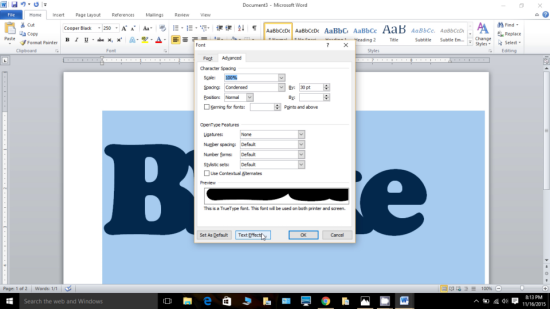 I right click on the word again and select font.  This time I click "Text Effects" and choose no fill.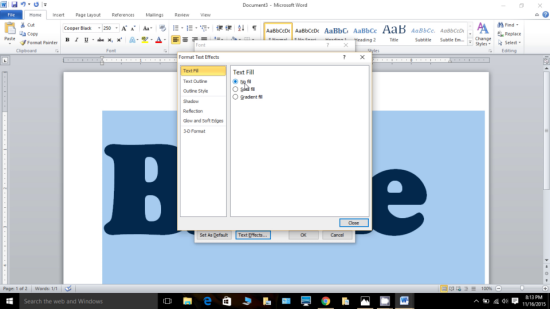 I thin chose a solid black outline.
I print the name out and draw in the puzzle bubbles by hand.
I spray adhesive on the back of the pattern and let it dry about 5 minutes till it's tacky.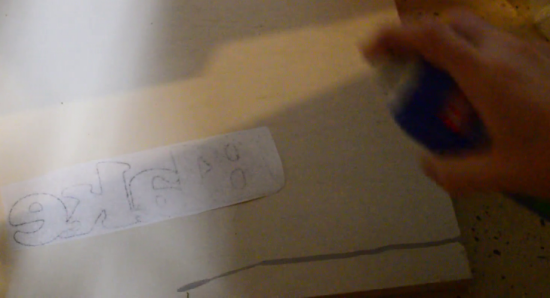 I then press the pattern on a scrap of wood.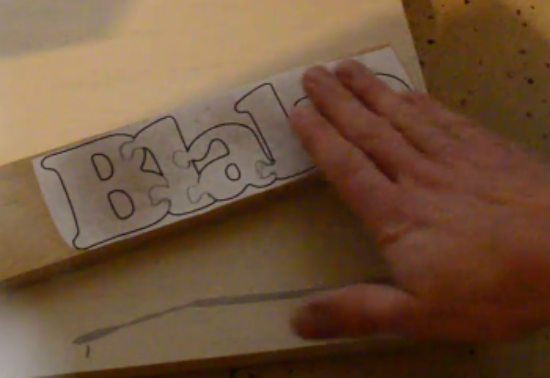 I use my scroll saw to cut out the letters.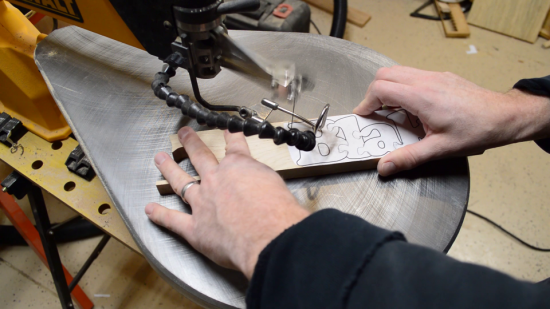 I sand the letters by hand till I am happy with the finish.
After the  article "Paint the Flowers on the Wall" we have had some interest in the pattern to make one of these flower coat hooks.  I made a pattern and some instructions to cut out one of these flower hooks yourself you can download a pdf of the plans by clicking here or on the image below.
Remember to drill the center to 1/2 inch diameter and to glue and pound in a
3 1/2 inch shaker peg as seen in the photo below.
Add some hanging hooks to the back and you will have nice flower coat hook.
I needed a feather-board to guide some wood through my router so I drew up this quick feather-board pattern.  Click here for the full size pdf pattern or click on the picture of the pattern below.
I made my featherboard from some 1/2″ thick plastic I had purchased from a surplus pile at a local hardware store.
Even a kids toolbox is not complete without a good saw.  For filling out that toddler toolbox you can download our pattern and cut one on yourself.
This toy saw can be made from a scrap of 1/4″ plywood or any other 1/4″ thick material you choose.  It consists of three pieces easily cut on a scroll saw.  Click here or on the picture below to downoad a free pdf of the pattern with instructions and then you can follow along with the pictures below to see how I made mine.
You can see in the picture below I cut the three parts of the saw from an 8″ X 10″ piece of scrap 1/4″ plywood.
I then glued and clamped the boards together.  I used Gorilla Wood glue, but any polyurethane wood glue should work fine.  Make sure to remember to use a piece of scrap material under the clamps as to not dent the wood.


Finally I hand sanded the saw to 220 grit.  You can finish the saw with the child safe finish of your choice or you can leave the toy unfinished.
Thanks for viewing this project.  Please leave any questions, problems and comments you have below.
A friend mentioned he needed a pattern to cut out a wooden spoon, so I quickly made one up.  You could use this for a real cooking spoon or you could scale it down and use it for a play spoon.
Click here to download or click on picture