DIY Ceiling Mounted Projector Bracket Made from PVC
This is a video of how I made a simple ceiling mounted projector bracket out of PVC pipe.
I purchased an inexpensive Sharper Image Wonderwall projector on ebay and I wanted an easy and inexpensive way to mount it.  I rounded up the pvc parts I had in my garage and came up with this projector bracket.  The Wonderwall projector is very light, if  you have a heavy projector I would not recomend trying something like this.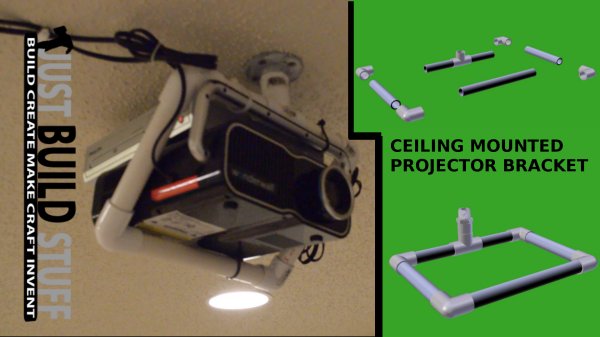 Link to watch video on youtube.
An excel file with links to buy the parts at Menards is attached below.
Use a PVC pipe cutter to cut PVC pipe to correct lengths.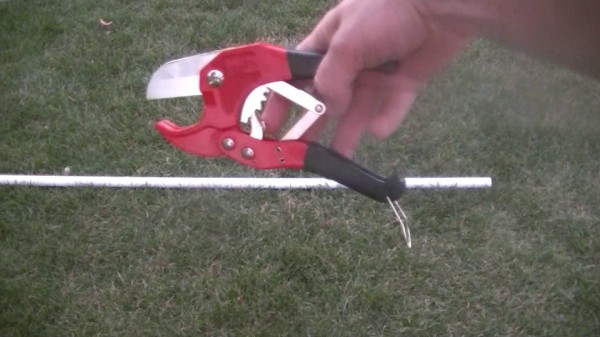 Slide the 2 4.25″ pieces into the tee fitting. Do not glue them, this is where the bracket pivots.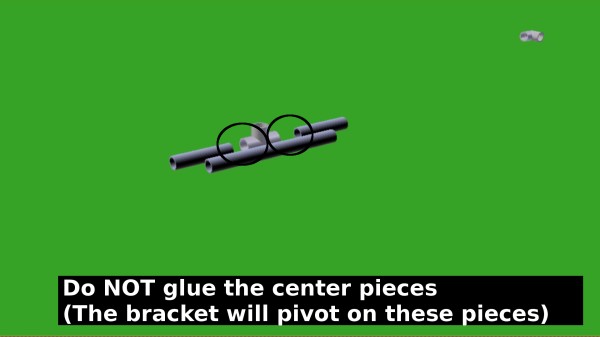 Glue the 4 elbow fittings to the pipes.  In this situation I used super glue to glue all the joints as I do not care if the joints leak, I only care they are bonded well.
Screw the projector bracket into the ceiling.  Take care to find a stud or ceiling beam, drywall and most ceiling panels will not support the weight of a projector. Also make sure you are not screwing into wires, pipes, ducts or anything else in the ceiling.
I used cable ties to attch the projector to my pvc bracket.