How to Cut Wooden Wheels with a Drill Press and Hole Saw
In this video I go over making wooden wheels with a drill press.
These wheels are the kind I use for the toys in the How to Make Wooden Farm Toys Book.
And for the toys on the downloadable plans page.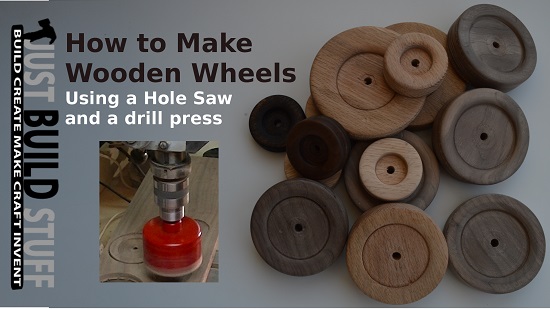 First I use a forstner bit to make an inset for the center. This is cosmetic, the forstner bit should be smaller than the final diamter of the wheel you are cutting.
I cut out the wheel with a hole saw, the hole saw size should be about 1/4″ bigger than the size of wheel you want to cut out.  This is because the hole saw is sized for its outside diameter and the wheel you cut will be the inside diameter.  Take care to drill safely and slowly and follow all the manufacturer recommendations for your tools and equipment.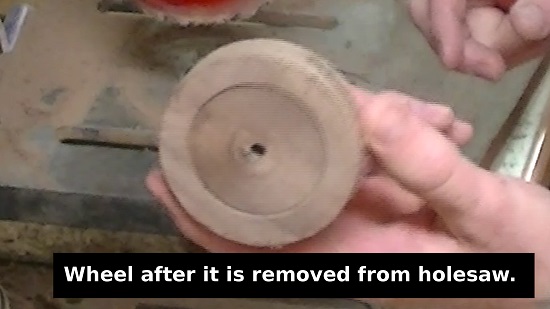 After the wheel is cut on the hole saw it is very rough.  I run a quarter inch bolt through the wheel so I can chuck the wheel in the drill press for sanding.
I finish my toy wheels using a beeswax/oil finish or just a cutting board/mineral oil finish.
The wheels are attached to the toy using axle pegs I purchase from Amazon or other craft part sources like craftparts.com.