Paint the Flowers on the Wall!
The other day my family and I went to our local craft store to pick up some supplies. When we were walking around, we noticed some unpainted, flower shaped peg hooks for less than a dollar each. We knew they would look great on the wall of our daughter's room. Plus they help us keep her stuff organized! Right now she has all of her purses hanging from them. They would also be great for holding a school bag, a coat, a bath robe, etc.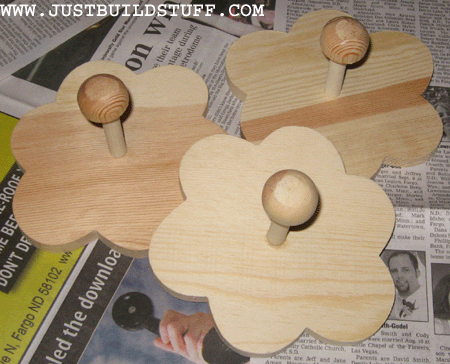 This is a fun and simple project. We didn't actually build the flowers, but we still put a little bit of our own touch on them by painting them ourselves.
And the final picture shows how cute they look on the wall!