I made a few scroll saw name puzzles recently and I thought I would show you how I make them.
(link to video on youtube https://youtu.be/s8K6HgG7Iv4)
First I create a new word document.  I then type in the name I want to cut and change the page orientation to landscape.  I then highlight the text set it to 250 pt, right click on it and select font.  Under the advanced menu I select condensed, and 30 pt.  You will have to adjust the amount you condense the font based upon the size and type of font used.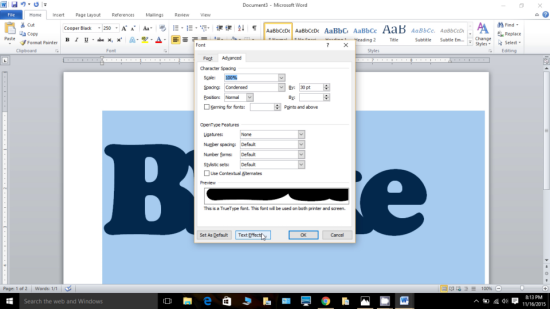 I right click on the word again and select font.  This time I click "Text Effects" and choose no fill.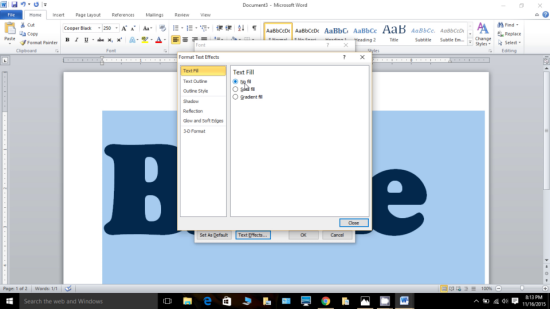 I thin chose a solid black outline.
I print the name out and draw in the puzzle bubbles by hand.
I spray adhesive on the back of the pattern and let it dry about 5 minutes till it's tacky.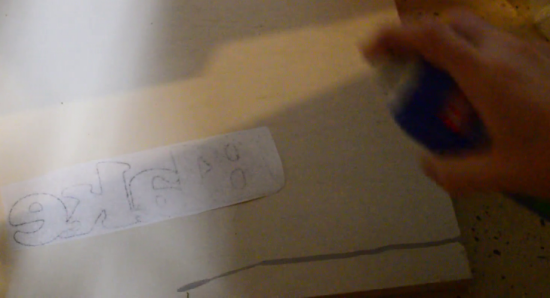 I then press the pattern on a scrap of wood.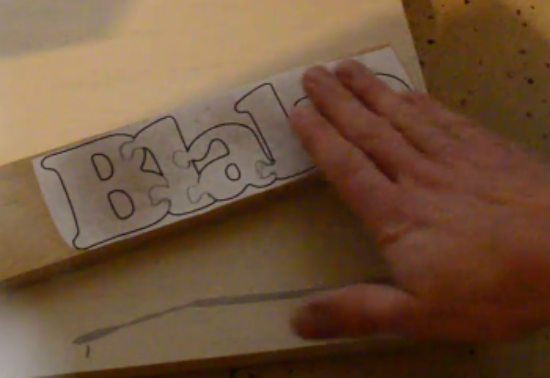 I use my scroll saw to cut out the letters.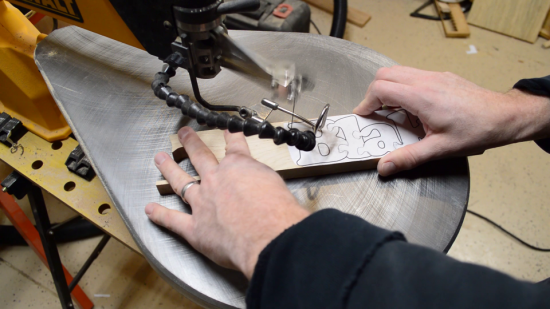 I sand the letters by hand till I am happy with the finish.
I grew up on a farm and have always been interested in technologies to grow more of safer crops.  One technology that has always intrigued me is hydroponics, or growing plants in water.  In an effort to effort to learn more about hydroponics I started by reading many books and watching allot of youtube videos. I also talked to people I knew that had experience with hydroponics, one friend in particular was very helpful and even gave me allot of supplies to use for my first experiments.
Notice a couple of these books are on auaponics.  Aquaponics uses only fish waste as the feed for the plants.  I eventually hope to set up an aquaponic system, but I live in a location with a cold winter and do not currently have a space indoors to keep the fish alive during the winter months.
Kratkey Method
My first experiments are with the stagnant water or Kratkey method.  I first heard about this method on the MHP Gardner Youtube channel.
This is the absolute simplest hydroponic method and thus where I started.  To grow plants with this method I started out by filling a coffee can with water and a mix of nutrients.  I drilled a 2 inch hole in the coffee can lid using a 2 inch Forster bit.  I placed a 2 inch netcup into the hole and placed a pea plant inside the netcup.  I previously started some alpine strawberry seeds in paper towels and lettuce seeds in rockwool.
Jacks – 1 tablespoon for each gallon
Potassium – 2/3 tablespoon for each gallon
Epsom Salt – 1/2 teaspoon for each gallon
Food safe plastic container- I used a Folgers Coffee container and I also  tried 3  holes in the lid of a 3 gallon pail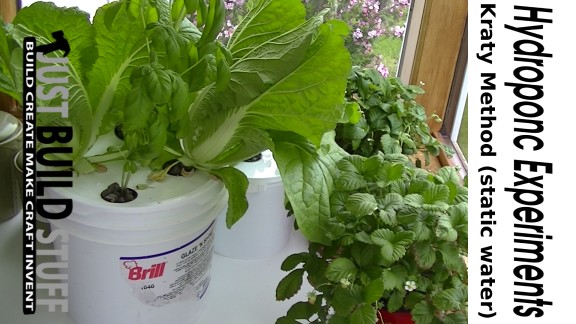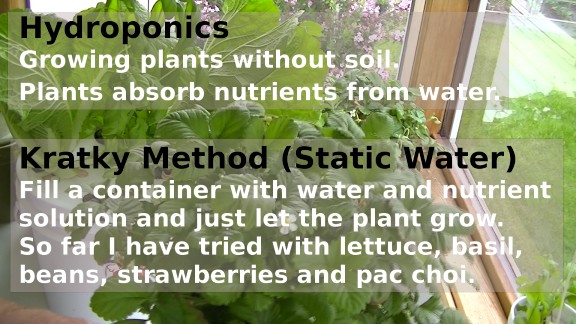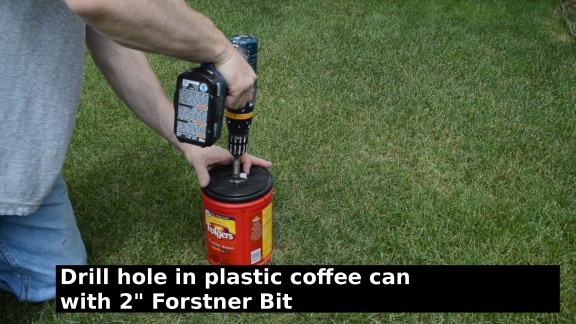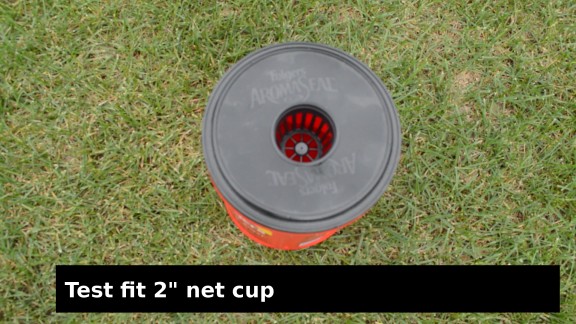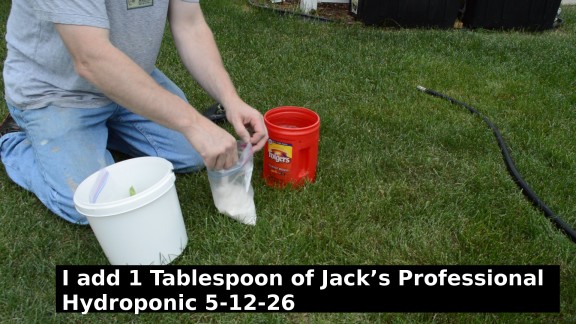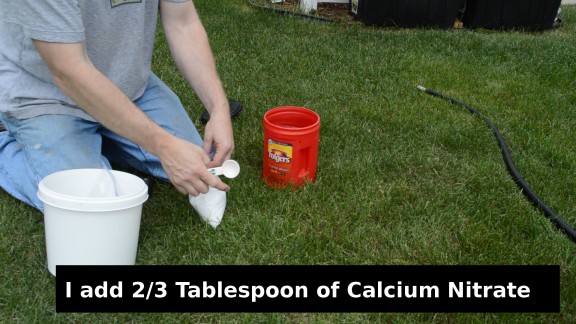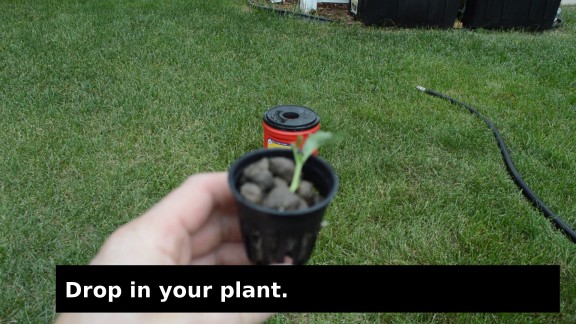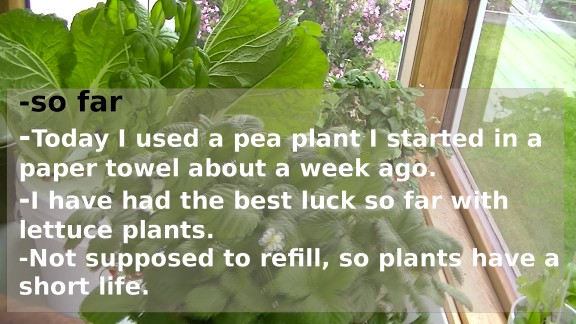 I have been researching the best way to make some interesting costumes for my kids.   The most popular microcontroller for wearables currently is the Arduino Lillypad.  I picked one up to start experimenting with, most people sew the Lillypad to the project, but I noticed others were using snaps.  I had an Arduino Lillypad I had ordered earlier and I went to Jo-Ann Fabrics and picked up a pack of snaps to see how hard it was to solder a snap to the Lillypad.
Arduino Lillypad- Link to buy at Amazon
Drtitz Snaps- Link to buy at Jo-Ann Fabrics,   Link to buy at Amazon
A few years ago I did a post on how to build a small, slanted flagpole like those seen in many RV parks, you can find links to that four part series here.
Old version- Part 1, Part 2, Part 3, and Part 4
Now, I have done a video and some slight changes/improvements to the design.  The biggest changes are using 1″ instead of 3/4″ PVC pipe and adding a solar spotlight to the back of the flagpole to keep the flag lit at night.  Thanks to Chris Spencer for the idea of adding a solar light to the flag pole.

Tools 
PVC Cutter
Drill with 1/4″ Brad point Bit
Tape Measure
Super Glue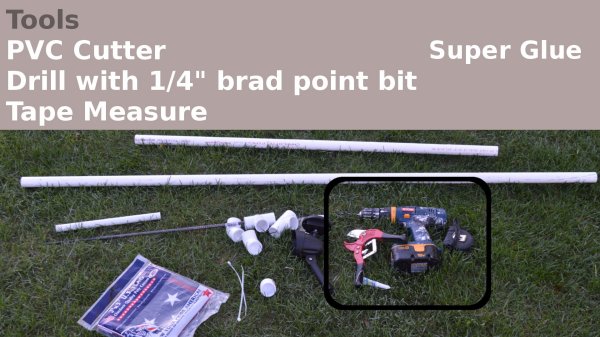 Parts
10 foot long piece of PVC pipe
2- Tee fittings
2 45 degree fittings
1 End cap
Solar Spot Light
Stake (piece of rebar or other)
Hooks (clips, ties, shower curtain rings, ect.)
Short piece of 1/2″ PVC pipe (about 6″ to 1 foot long)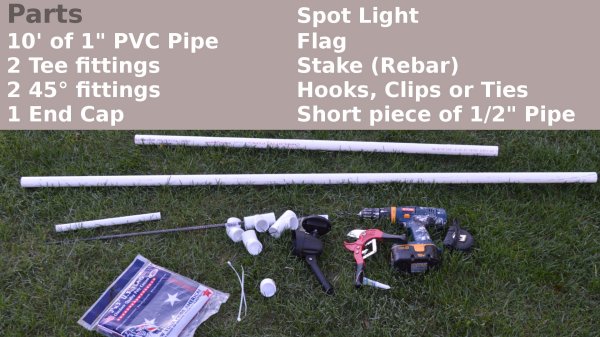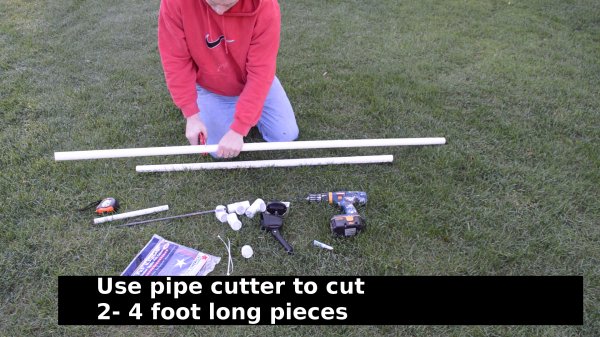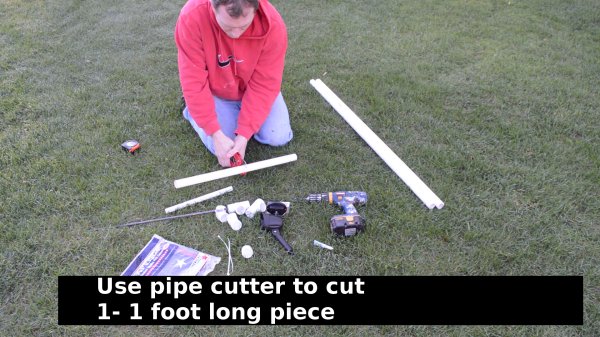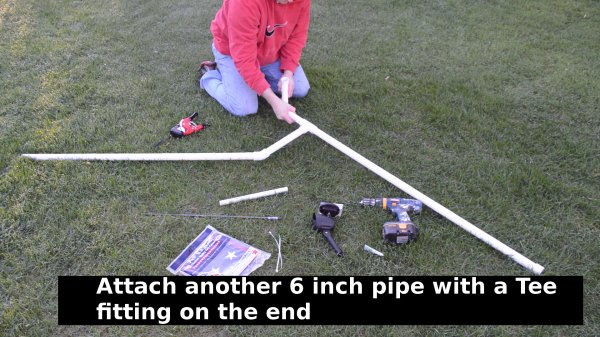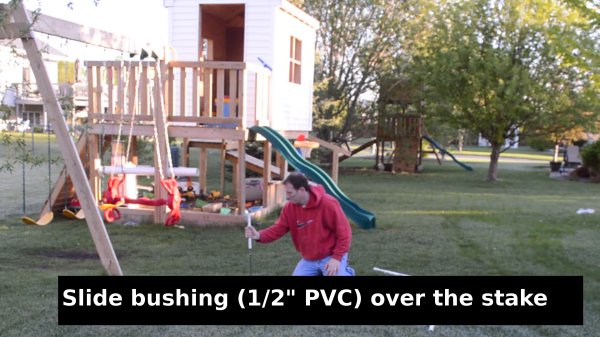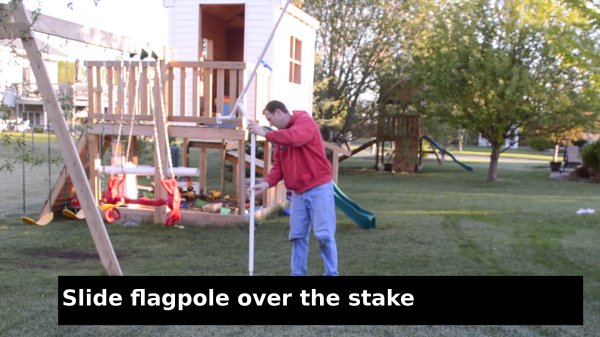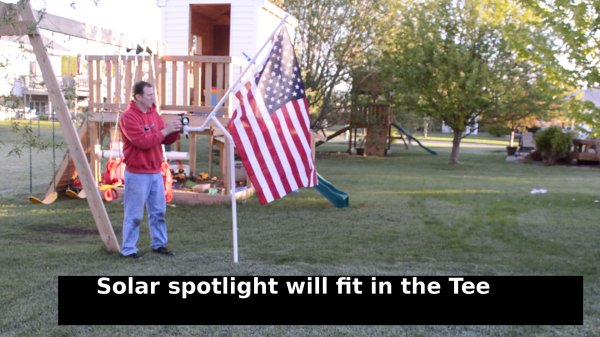 In an effort to amaze my children with my puppet making abilities I made this puppet from one of my old socks and now I am going to show you how I did it.  You can watch the video or follow along with the pictures below.
The only tools needed for this project are a scissors, and a heat gun.
The main ingredient of this puppet is a sock, pick a sock that fits your hand and has some nice puppet like texture. Be careful not to pick a sock you are going to miss, as I did. I used one of my old sock and I love the puppet is has become, but I have to admit I also miss my socks.
The other materials I used are some felt, an old cereal box, a couple googly eyes and 2 wooden balls.
To start I flattened a cereal box and traced my fingers on one of the seams to make the shape of a mouth. I am using the cereal box paperboard to stiffen the mouth so it's not as floppy as the rest of the sock. Test fit and trim the paperboard as needed.
After doing some final trimming to size I then cut a piece of felt slightly larger than the cardboard mouth. I then used my hot glue gun to glue the felt to the the paperboard mouth.
Again I did a little test fitting and finally it's time to glue in the mouth. I applied glue to the back of the mouth and held it in position till it was dry. Now this was a thick sock that isolated my hand from the hot glue. I would not attach the mouth this way with a thinner sock, I would have either used a lower temp glue or not have my hand so close to the hot glue.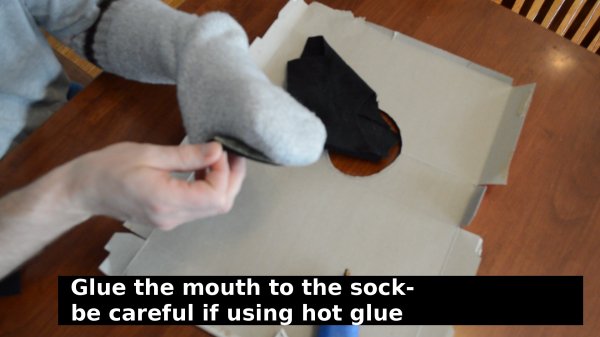 I apply a seam of glue around the mouth to keep looking good and not show the layer of felt or paperboard.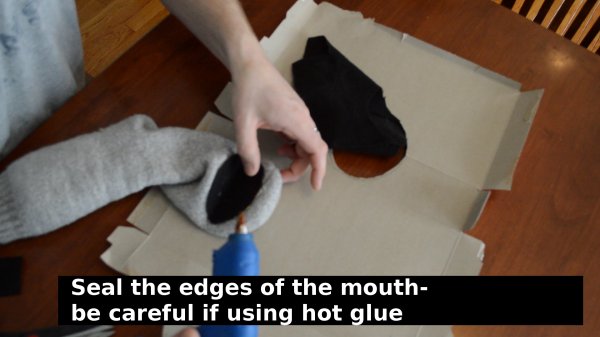 Now the finish touch is the eyes. I had 1" wooden balls in my pile of craft parts so I used those, I was originally looking for ping pong balls.  I glued the wooden balls on the top of the puppet, by just shooting some hot glue on the sock and then pressing the ball on.
The googly eyes went on much the same way. As you can see a little glue and stick on a googly eye.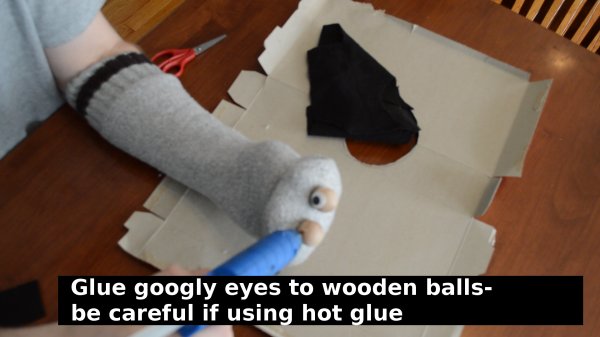 And that's it the puppet is complete. Very simple but I like it. And, I assume that sooner or later my kids will stop being annoyed as I walk around the house talking in puppet voices.