Build of Lego Creator 3 in 1 Skyflyers model 31001.
Purchased at Toys 'R Us for $7.99 also available at Amazon (Click here to view on Amazon.com).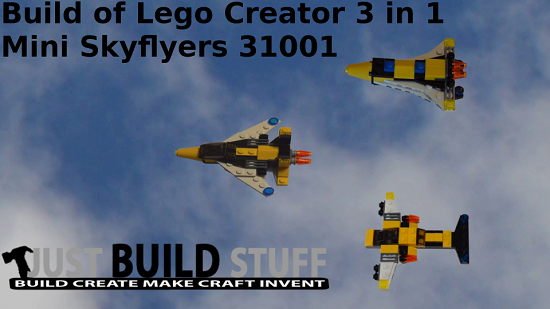 Build of Lego Star Wars Anakin's Jedi Intercepter 30244.
I purchased this Lego polybag at Toys R Us for $3.99, but it is also available at Amazon (higher cost) by clicking this link.
Fun build for the kids and I at a pretty reasonable price.  Watch the video I made above for more detailed information.
This is an update to the ladder golf how to instructions I published previously.
I have just released a new book with the plans for the wooden farm toys I have been making for my kids. It's called How to Make Wooden Farm Toys: Scroll Saw Patterns and Plans.  It includes plans to build a toy combine with two interchangeable heads, a toy skid steer loader, a tractor and a disk to pull behind the tractor.  Some pictures of the completed combine along with a link to buy the book on Amazon are posted below.
Click the link below to go to Amazon.com to buy the print version.
Now available to download as a PDF
Now avialable by popular request you can download the entire book book as a PDF and print patterns as you need them.
Click buy it now below to download the PDF version.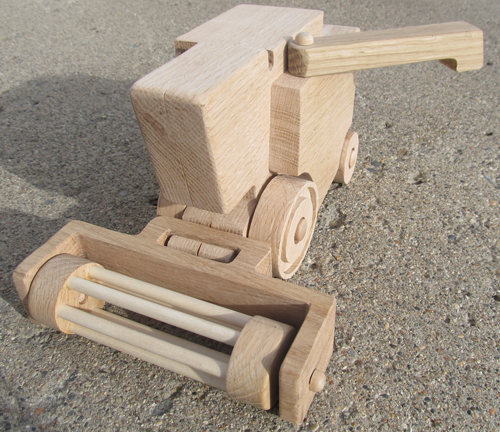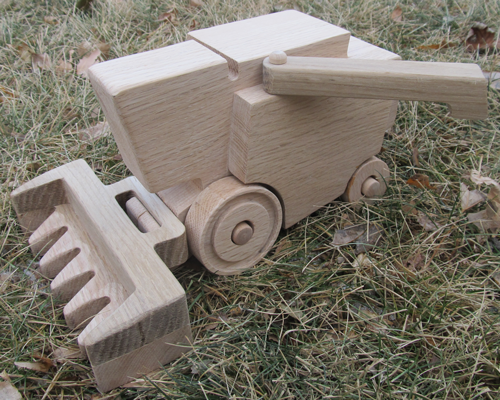 I have just finished creating a model of an entryway locker that I plan to start building soon as a donation to for a local charity dinner.  When finished I will post pictures of the construction and detailed plans.
Click on the picture below to be able to interact with a 3D PDF model of the Locker.  Note you will need Adobe Acrobat reader installed in order to view and interact with the model.